Bergy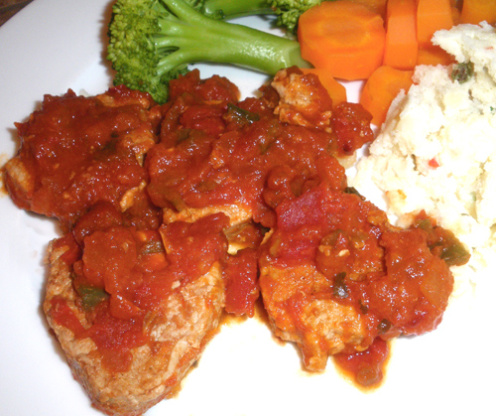 My family loves pork steak fixed this way...hope yours does too.

Bergy......of course yours was good, you used pork tenderloin instead of the cheap cut, pork steak. You should not review a recipe if you change the main ingredient.<br/>This was ok but I believe it should be baked and not braised.
Cooking Directions.
Heat oil in nonstick skillet; brown pork steaks on both sides. Combine salsa, water, lemon juice and cumin; pour mixture over chops. Cover and simmer for 10-12 minutes.