Mexican Poblano Soup With Broth
Prep 10 mins
Cook 20 mins
A discovery for the World Tour 2005. This is another Patricia Wriedt recipe. Epazote is an herb that you may or may not have access to. As I understand it, if you don't have it, just leave it out. There's some very interesting reading about Epazote if you Google it. Happy cooking!
Directions
Saute onion in oil until be transparent.
Add poblanos and corn; add tomato sauce and cook 5 minutes.
Add the chicken broth, chicken bouillon, epazote and let cook for 20 minute Season to taste.
Reviews
Most Helpful
First, I went to 2 different International stores and could not find epazote! I'll have to keep trying to find this ingredient, just to say I have tried it. Without it, the soup was good. Next time I may add a little more heat. Made for ZWT8, The Wild Bunch.

This soup was fantastic! I made it for a Mexican themed dinner party and it was the hit of the meal. My girlfriend, who doesn't even like any kind of peppers at all if they're not raw, loved it. I had to do without the epazote because I couldn't find it anywhere, and I omitted the boullion, because it tends to make things too salty for me. I'm definitely making this again, especially since my girlfriend has requested it.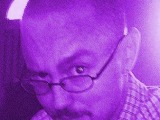 We loved this soup even though I didn't have enough chiles. It was even better the next day!