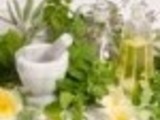 To serve this, I suggest you sit around the table with plenty of serviettes. Fun to eat but kind of messy; a family favourite.
Directions
In medium size bowl, blend cream cheese and sour cream. Spread on large serving plate. Pour salsa over creamy mixture.
Sprinkle chopped vegetables and shredded cheese over top.
Serve with tortilla chips.
Most Helpful
Well these got a 5 star all across the board! I brought it for a snack during a group project today and it was a big hit :) I also added some shredded lettuce since i had it in the fridge, and used some chopped 'garlic chives' from the garden instead of the onion. You could really add anything you like to this, but we thought it great just as is. Thank you for sharing! :)