dicentra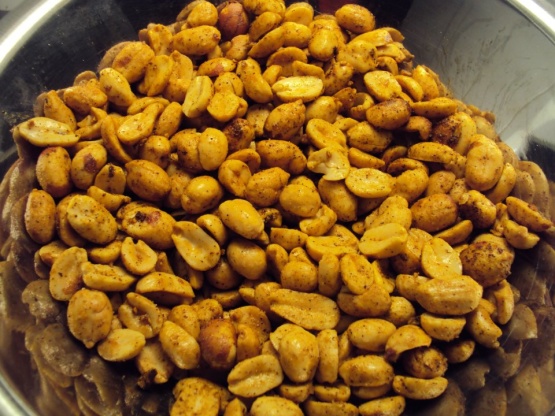 From 365 Snacks Hor d'oeuvres and Appetizers

I thought this recipe was terrific! A real kick to the usual roasted peanut. Will make this often. Thanks for posting.
In a large frying pan, cook garlic in olive oil over moderate heat for 1 minute. Add hot pepper and cumin.
Mix in peanuts and cook, stirring, for 2 minutes. Sprinkle with coarse salt and chili powder.
Mix well and store in a covered jar or tin.