mliss29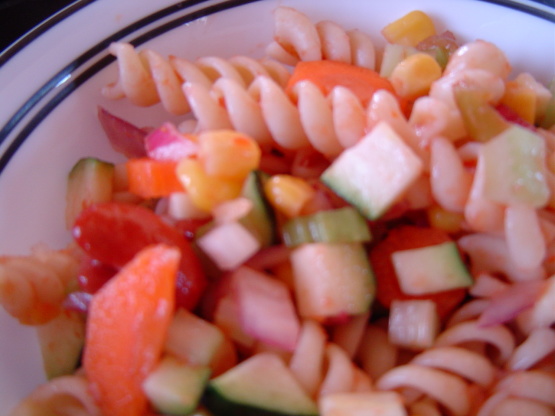 This is a very hearty salad, and about the only salad my boyfriend would consider eating!

This is a nice salad. I used 2 cups (uncooked) of rotini (however much that cooks up to) and no optionals. I would recommend adding the lime juice just before serving. I made this last night and the lime was much stronger then. Reviewed for Pick-A-Chef.
Mix all ingredients together with dressing.
Chill until ready to serve.