Mexican- Meatball Salsa Soup
biotribe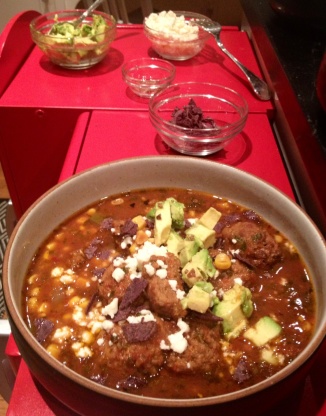 a VERY good soup that I have tried before. An excellent soup to serve with any mexican dish.

Great simple soup! Used almost twice the amount of salsa for a more robust texture. I made this on the stove top and we actually had the first two bowls as soon as everything had heated up (we were hungry...) - very good! The rest of the soup is still simmering away and I can't wait to have another taste! Thanks for posting!
Gradually combine all ingredients in slow cooker, and stir very well.
Cover and cook for 5-6 hours.