The first time I made this I will be honest, I was scared. I couldn't picture lasagna noodles and Mexican together. I was pleasantly surprised with the out come and so were my family and friends! It is now a staple on our menu. I love this becuase you can buy the normal lasagna noodles, you don't have to cook them and they acutally turn out great when you're done. Freezes well!!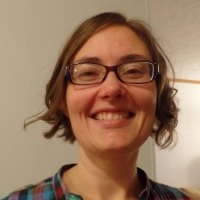 My husband found this recipe on the TOH website where is has 5 stars and 113 reviews. We made it for our church group and there wasn't a bite leftover! I would definitely make this for them again! Due to me not reading the recipe thoroughly enough, the noodles were boiled to al dente before the lasagna was put together. It still turned out great and not soggy at all. We cooked it for 55 minutes.
In a large skillet, cook beef over medium heat until no longer pink; drain. Stir in beans, chilies, taco seasoning and hot salsa.
In a greased 13 x 9 baking dish layer 1/2 of noodles and 1/2 of the meat mixture. Sprinkle with 1/2 of cheese. Repeat layers.
Combine mild salsa and water; pour over top. Cover and bake at 350 for 1 hour until heated through. Top with sour cream and olives. Bake uncovered, 5 minutes longer. Let stand 10-15 min before cutting.