Mexican Iceberg (Cocktail)
loof751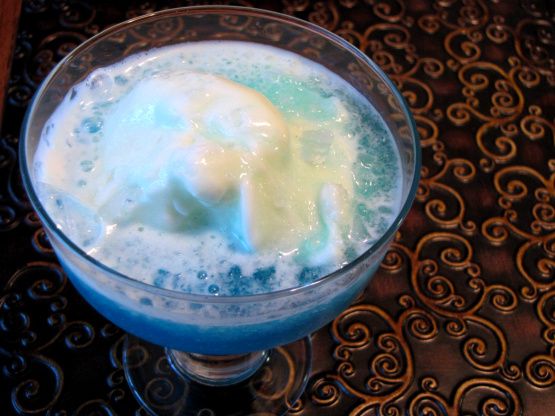 A floating iceberg of lime sherbert in the cool blue waters of Margaritaville, this makes a delicious looking (and tasting) drink that really packs a punch.
To a blender, add ice and all ingredients except Sherbert. Blend until ice is fully crushed and liquid is frothy.
To a cocktail glass, add the sherbert. Top with the blender mixture. The sherbert will float underneath like an iceberg.