Classic Hummus Dip with a slightly southwest twist. Delicious served with pita bread chips. Credit goes to Sister Mercita Pipp from Little Falls, MN.
Directions
Position the knife blade in a food processor bowl. Drop the garlic through the food chute with the processor running; process 3 seconds or until garlic is minced.
Add garbanzo beans and remaining ingredients; cover and process until smooth, stopping once to scrape down the sides. Transfer the dip to a serving bowl and serve with pita bread chips.
Reviews
Most Helpful
Great hummus! I absolutely love the garlic flavor and just the hint of heat from the hot sauce. I did have to add about 1/4 cup of olive oil to thin it out a bit. I also added salt. This recipe makes a good amount of hummus, which I love because I like to always have some in my fridge. Thanks for the great recipe!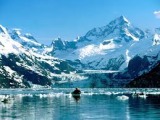 As others have mentioned this was very thick. I added olive oil, as is usual to most hummus recipes, and the addition of salt was desperately needed. (I left the computer so you can't hit me.) Made for Everyday Is A Holiday.

We enjoyed this a lot last night! When I first made it, I didn't think that there was a lot of flavour but realized that the cans of chickpeas were 19 oz. instead of 14 oz. The total came to 38 oz., not 30 oz. which is a big difference. I added more spices and lemon juice and that was good. I added 1/2 cup water to the mix because it was too thick to blend. For the Mexican twist, I added some chill powder to and some extra hot sauce and served this with whole wheat tortilla chips. Made for 1, 2, 3 tag game. Thanks breezermom!