Rita1652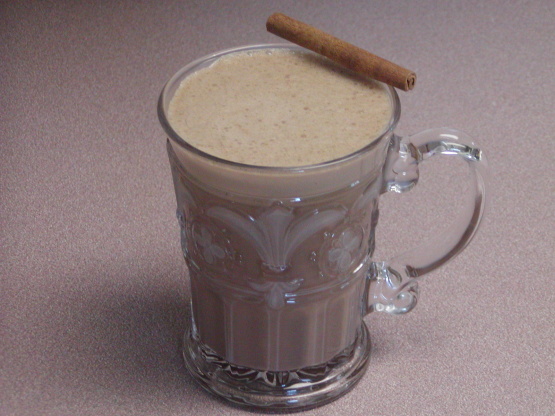 Wonderful served with holiday dessert!
Gently heat milk on low with spices in a saucepan until almost boiling.
Add chocolate, increase to medium heat.
Stir until melted.
Pour into blender, add almond extact.
Whizz on high speed for 30 seconds, until frothy.
You can also use a hand held mixer or wire wisk.
Pour into warmed mugs or heat proof glasses.
Serve immediately.