katia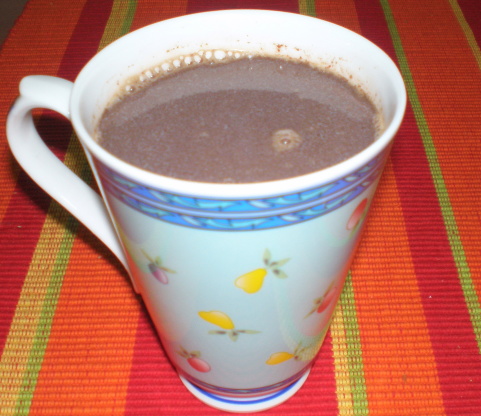 I love hot chocolate especially when it's made from scratch! This recipe is from "Vegetarian Times, Low-Fat and Fast Mexican". The cayenne pepper is optional but I really like the bite it adds to the hot chocolate!
In a saucepan, on low heat cook all the ingredients until the chocolate is melted.
Stir frequently, about 7 minutes (don't let mixture boil).
Serve right away.