Rita1652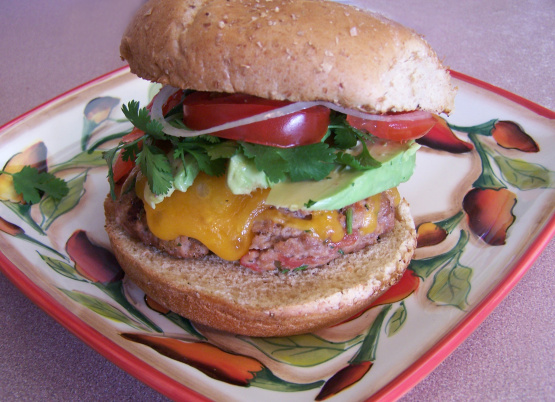 A spicy moist twist on the boring burgers! You can also make meatballs or meatloaf with this recipe. Grill or broiling them makes clean up a snap!

Very, very good burgers, did not change or add anything. I also used the hot salsa. Cooked them in my grill pan on the stove top and looking forward doing these on the barbeque this coming summer.
Mix all together in bowl, do not over handle.
Shape into patties and grill or pan fry to your liking.