Mexican Fiesta Biscuit Bake
Prep 10 mins
Cook 45 mins
I haven't tried this yet, but it sounds great. It's a Pillsbury Bake-Off Winner.
Directions
Heat oven to 375.
Melt margarine in oven in 13 x 9 baking dish.
Tilt to coat.
Separate dough into 13 biscuits-cut each biscuit into eights.
Place biscuit pieces in large bowl.
Toss with 1 3/4 cups salsa.
Spoon into margarine coated dish.
Sprinkle with cheese, bell pepper, onions& olives.
Bake at 375 for 35 to 45 minutes or until edges are golden brown& center is set.
Let stand 15 minutes.
Cut into squares& serve with additional salsa.
Reviews
Most Helpful
This recipe truly deserve a great big "Ole!" Just fabulous. The whole fam went nuts over it. When it came out of the oven, I cut it into squares, put a square on a plate then topped it with some sour cream, shredded lettuce and some green onions. Wow, what a perfect dinner. Throw together an easy box of Mexican Rice and you're set!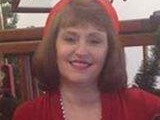 A friend sent me this recipe and then I found yours before submitting. I love this dish and it is so easy w/ big flavors. My only adjustments are that I use Pam instead of margarine, I use Pace Salsa, and I omit the olives. I have also adjusted ingredients to serve half-for an 8x8 pan-and it came out great, too. This is a wonderful recipe-thank you!!!