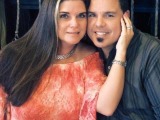 The Rotel and picante sauce give the meat a delicous, spicy flavor. Cooking it in the crockpot really melds the flavors together. This is an easy dinner for Tex-Mex food lovers.
Directions
Brown ground beef.
Drain off any fat.
Add Rotel and picante sauce.
Cook on low in crockpot for 2 to 3 hours, or until most of the liquid is gone.
Add cheese shortly before serving.
(This causes the meat to hold together.).
Most Helpful
I made this recipe on top of the stove over low heat instead of a crockpot, I seasoned the ground beef with onions, garlic and lots of jalapeno peppers, my DS took it home and gave this a definate 5 stars, he loved it! thanks for sharing hon!...Kitten:)
This is my first time on recipe zaar and I made another one of your recipes today along with this recipe. This is great too! Thank you for an easy lunch. I had guests over for lunch and we ate this as a taco salad. Everyone loved it. Thanks again, Juenessa.