Mexican Crock Pot Chicken
Bergy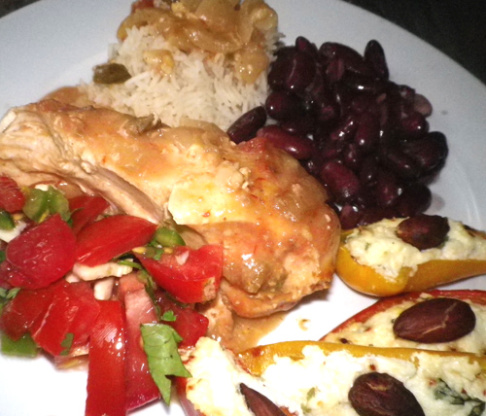 This crock pot chicken looks so delicious and is served with the red beans on the side with lettuce and tortillas, Also good served with some guacamole. The recipe comes from www.allyou.com

Top Review by Bergy
Barb I do like your recipes and this is another that will be made again & again. I used 2% cottage cheese instead of sour cream. I used medium hot prepared salsa and made some fresh salsa to serve with the dinner. Served with mini Ricotta stuffed sweet peppers, rice and red kidney beans
Combine the broth, salsa and flour in a slow cooker, whisking to blend, stir in onion.
Arrange the chicken breast in the crock-pot; cover and cook on LOW for 6 hours.
Remove the chicken breast to a plate; ladle sauce from pot into a blender and puree,(Or use Stick blender for easy clean-up), stir in sour cream.
Return chicken and sauce to crock-pot; keep warm until ready to serve.
Warm beans in a small pan on stove; warm tortillas in tortilla warmer in microwave.
Arrange chicken on plates and top with shredded cheese; Serve with Beans, lettuce, additional salsa and tortillas.