GaylaJ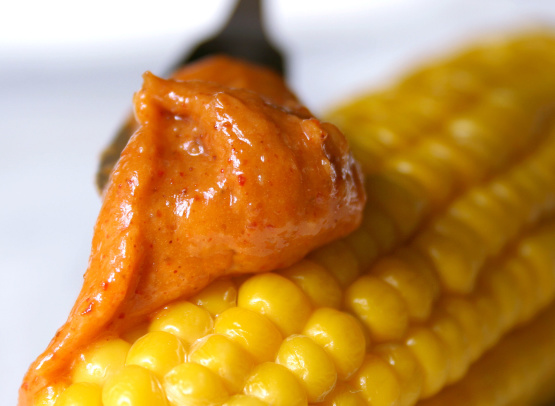 From Chile Pepper magazine. Using half the recipe, I mixed this with a cooked 16 oz bag of frozen corn for a different twist. I did reduce the lemon juice by half.
Stir all ingredients together in a small bowl.
Let sit at room temperature while cooking corn.
Use a flexible spatula to spread topping on ears of corn.