Derf2440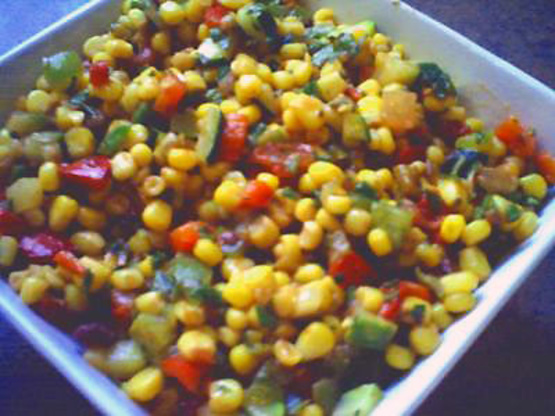 Nice addition to a Mexican meal.

This, as a salad is delicious, but it also makes the basis for a great main course! After step 3, I added a full jar of Newman's Own salsa with black beans, the cilantro, one 14.5 oz can of diced tomatoes with sweet onions and a pound of skinless chicken thighs. Then I let the whole thing simmer for 1/2 hour, turning the chicken several times. Add some rice or mashed potatoes and you have a full meal. Thanks Crabbycakes.
In a heavy large skillet, melt the butter over medium-high heat.
Add the corn, bell pepper, zucchini, green onions and jalapeno pepper.
Saute until vegetables are tender, about 6 minutes.
Remove from heat and refrigerate vegetables until chilled.
Add salsa and chopped cilantro to vegetable mixture.
Stir and season with salt and pepper to taste.