Parsley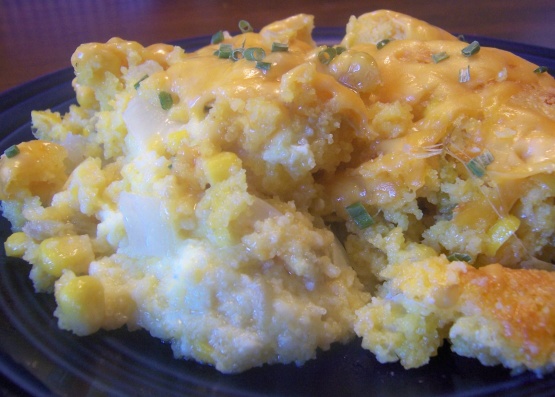 This is a very rich comfort food. It works great with a nice green salad. Update: I neglected to list the cornmeal in the first posting- I think that will explain Shecancooks problem. Sorry for any negative results due to this.
Beat all ingredients together except 1 c cheese.
Place in casserole dish, and bake at 325° for 1 hour.
Sprinkle remaining cheese on top and serve.