2Bleu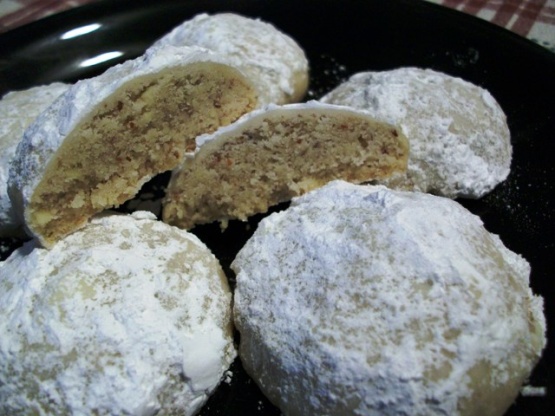 These nutty butter cookies marry almonds, pecans, vanilla and anise seeds for a blissfully sweet union. Fabulous as kids' party treats.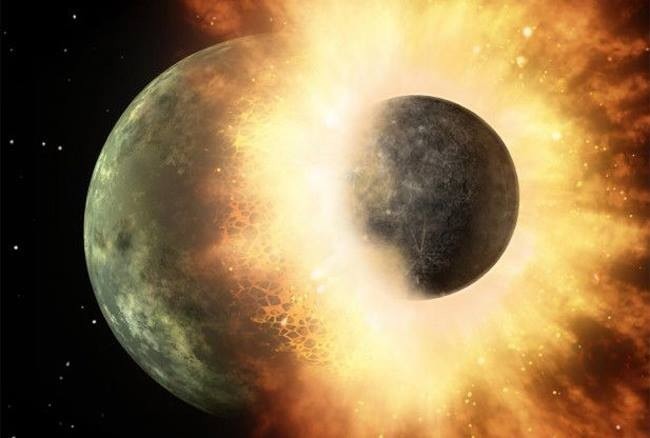 Top Review by 2Bleu
I am so glad I reduced this recipe to just 1/2 dozen! They are so good and buttery that we would have gained 10 lbs gobbling them up. lol. I used all almonds for the nuts because at the last minute I found myself out of pecans. I made the 1/2 dozen using a mini food processor and it came out wonderfully. The description from Annacia says it all, a sweet (and buttery) blissful union. These cookies are buttery and crumbly and a definite keeper recipe. Thanks for sharing. :)
Preheat oven to 325 degrees F
Grind almonds and pecans in food processor, then add butter and continue to grind until smooth.
Add 1/4 c powdered sugar and vanilla, then mix again.
Add flour and anise seeds and grind mix until blended.
After flouring hands, roll the dough into small balls.
Place them about an inch apart on an ungreased cookie sheet.
Bake 15-20 minutes, or until brown on the bottom.
Cool for 15 minutes, then roll the still warm cookies in the rest of the powdered sugar.
Let cool again, then add more powdered sugar.