Mexican Chocolate (Chocolate De Molinillo)
Rita~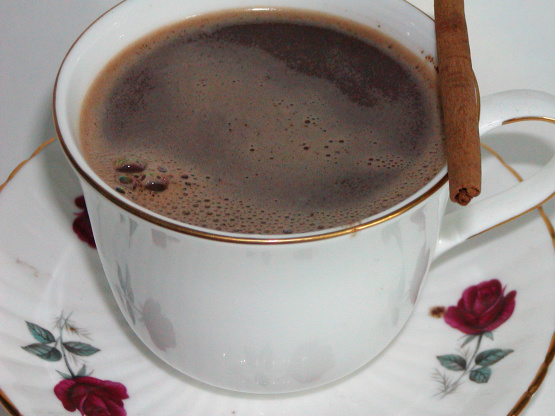 I found this in "The Spice Cookbook" by Avanelle Day and Lillie Stuckey. Posted for Zaar World Tour 2005.

LOVE the cinnomon with the chocolate! This is a keeper of a recipe
Warm the cinnamon and the milk in a saucepan – be sure not to boil the milk.
Carefully stir in the chocolate until it is melted.
Remove from heat.
Beat the mixture until it is foamy.
Serve and enjoy!