This is a Pampered Chef recipe that I received via email. "A fun twist on lasagna that starts with enchilada sauce and corn tortillas to create a quick microwave casserole." Cook's Tips: This recipe can be assembled up to one night in advance. Prepare through Step 2; cover and refrigerate. When ready to serve, let baker stand at room temperature 15 minutes. Microwave, covered, on HIGH 21-23 minutes or until hot. Proceed as recipe directs. Spicy enchilada sauce can be used for more kick. Nutrients per serving: Calories 390, Total Fat 22 g, Saturated Fat 10 g, Cholesterol 105 mg, Carbohydrate 25 g, Protein 26 g, Sodium 710 mg, Fiber 2 g ©The Pampered Chef, Ltd. 2008 - This recipe was developed and tested in The Pampered Chef Test Kitchens by professional home economists.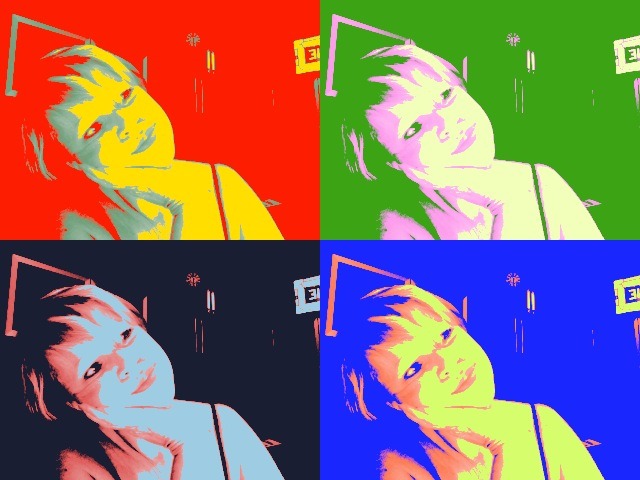 I've been making this recipe for a few years now. First, I always cook the onions just a bit, so they are not so "crunchy". Second, i add a can of drained black beans into the layers, as this adds a nice texture, color and more protien.

I have also made another version, I call Verde Chicken Lasagna, changing it up to use GREEN enchilada sauce, a cup of frozen corn, and 1 cup of chopped frozen spinach, plus 1/2 tsp Cumin. I make everything else as usual, but switch out the red sauce, for the green. We actually prefer the Verde version, but I am making BOTH for Bunco this week!

Oh, and we also LOVE this recipe as leftovers! We think it's even better the next day!
Chop cilantro with Chef's Knife. Place cream cheese in Classic Batter Bowl. Microwave on HIGH 30-45 seconds or until very soft. Add cilantro and 1½ cups of the Monterey Jack cheese; mix well using Small Mix 'N Scraper®. Chop onion using Food Chopper; set aside. Spread 2/3 cup of the enchilada sauce over bottom of Deep Covered Baker. Pour remaining enchilada sauce into Stainless (4-qt.) Mixing Bowl; set aside.
To assemble lasagna, using Sauté Tongs, dip four tortillas into enchilada sauce in mixing bowl and arrange over sauce in baker overlapping as necessary. Scoop half of the cream cheese mixture over tortillas using Small Scoop; spread using Small Spreader. Top with 1 cup of the chicken and one-third of the onion. Repeat layers one time. Dip remaining four tortillas into sauce and arrange over second layer. Top with remaining chicken and onion. Pour remaining enchilada sauce over lasagna and sprinkle with remaining ½ cup Monterey Jack cheese.
Microwave, covered, on HIGH 12-15 minutes or until center is hot. Let stand 10 minutes. Sprinkle with additional chopped cilantro. Cut into squares using Utility Knife; serve using Mini-Serving Spatula.