Lakishia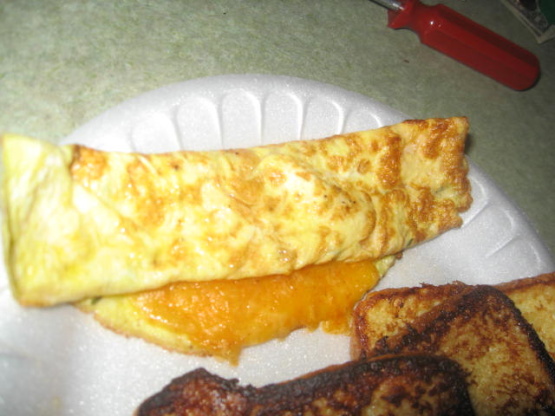 I have to say our 15 year old started making them and I luv them so thought I would share You can add more cheese if you like and throw in some veggies too. We have made this with cut up ham also.

Yummy. So easy but I forgot the pepper because it is not in the instructions but I did add it for DD (toddler) after realizing. I didn't feel it needed salt with the cheese I used which was a different variety I grated so I didn't add any. DD enjoyed this with rice crackers for a snack/meal.
Scramble eggs in a bowl.
Melt 1/2 TB butter in a pan.
Add your eggs and when it looks like the edges are starting to set add your mexican cheese.
Gently fold your omelet and flip.
If you would like you can sprinkle extra cheese!
Enjoy!