Prep 25 mins
Cook 20 mins
This is a recipe I made up and my kids love it!
Directions
Brown hamburger meat with onion and taco seasoning.
Mix mushroom soup and enchilada sauce together in a bowl.
Cut tortillas into triangles.
In a 9x12 pan put a layer of tortillas.
Then a layer of Hamburger mixture.
Then a layer of Soup mixture.
Then a layer of chiles.
Then a layer of cheese.
Then repeat again.
The last layer should be tortillas.
Then spread taco sauce on.
Then top with cheese.
Bake in a 375°F oven uncovered until bubbly.
Most Helpful
Keeper! Since ground beef is running around $4# around here I've been subbing beans where I can. I did that here with excellent results. Sautee'd the onion, added the Refried Beans and seasoning. In a bowl I combined the sauce, soup and lots of extra chiles (we love them). Rather than layering I rolled like Burrito's and topped with sauce mixture and cheese. Baked for 25 minutes. Delicious! Thanks for sharing. ETA: I did not use the Taco Sauce. They were wet and creamy enough.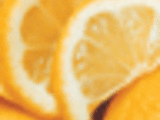 This was a fabulous dish. We really enjoyed it and the leftovers just kept tasting better and better! We didn't have any enchilada sauce so we substituted with salsa. We completely enjoyed it and I have been sharing the recipe with others! Definately a keeper.
Made this for company. Hubby and brother-in-law raved about it. Definitely a winner that I will come back to. A few notes: 1) The picture does not look like I put much cheese on it & I really didn't; I put some cheese but put a block of cheese with a cheese grater on the table for folks to put the amount of cheese they wanted; 2) same with cilantro, I shredded cilantro and put it in a bowl as a topper; 3) I also put sour cream out for folks to add the amount of sour cream they wanted. Sides were mexicorn & jalapeno refried beans. I put tortilla chips out but folks did not want them. Hubby requested next time I do one-side tortilla chips instead of flour tortillas so I'll try that next time.