Derf2440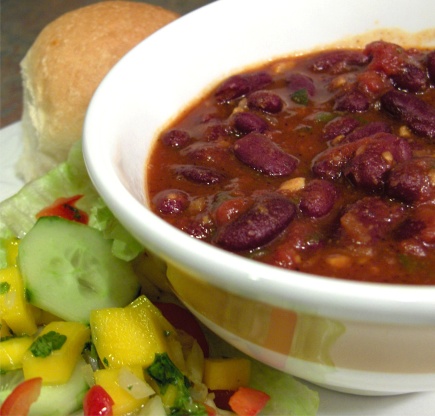 This recipe is used with Beef Casserole Base. It's very tasty and once the beef base is done, it is so quick and easy to prepare.

Excellant with a very nice tingle. Sorry but I didn't make the beef base, I tried it with just beans and half cup of beef broth. Turned out a lovely meatless meal. Served it with a salad and dinner rolls to sop it up. It was quite delicious with a great zing!
Heat oil in medium pan and add the garlic, taco seasoning mix and cumin.
Cook and stir until spices are fragrant.
Add undrained tomatoes and thawed beef base.
Simmer, uncovered for 15 minutes.
Stir in beans and cilantro, heat through and serve.
Goes well with tortillas and salad.