This recipe is similar to the Italian Bubble Pizza, with a few changes. I like to add 1 cup of salsa on top of the cheese, after I melt it.
1 lb lean ground beef
1 (1 1/4 ounce) packageold el paso taco seasoning mix
3⁄4 cup water
1 (10 3/4 ounce) can condensed tomato soup
1 (12 ounce) can Pillsbury refrigerated biscuits
2 cups shredded cheddar cheese
Directions
Preheat oven to 375°F
Brown ground beef in large skillet or pan over medium heat until thoroughly cooked, stirring frequently. Drain. Add Old El Paso Taco Seasoning Mix, water, and tomato soup, and mix well. Bring to a boil. Reduce heat to low and simmer for 3 minutes. Remove from heat.
Separate dough from biscuits into 8 biscuits. Cut each biscuit into 8 pieces. Add to ground beef mixture. Stir gently.
Spoon mixture into ungreased 13x9-inch pan. Bake 18-23 minutes or until sauce is bubbly and biscuits are golden brown. Remove from oven.
Sprinkle with cheese. Return to oven. Bake until cheese is bubbly.
Cut into 8 squares.
Reviews
Most Helpful
It is SO surprising how delicious this recipe is, with it being so simple! I substituted the taco seasoning and tomato soup for: ** 1c. ortega mild taco sauce, plus 1/2 t. each of cumin, garlic powder and a pinch of cayenne.**. And adding taco toppings is a must - we used diced tomatoes, lettuce, sliced olives, cilantro and sour cream. My whole family LOVED this and can't wait to have it again - thanks for a great recipe!
Lizzy....great recipe. I made this tonight for my son and hubby, and they just loved it. I topped it with everything Mexican I could find. Thanks for a great, easy, tasty recipe. Wonderful!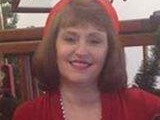 Made this for PAC Spring 2008 I really liked this quite a bit! I served with our favorite taco toppings (avacado, olives, sour cream, green onions and salsa). I think next time I make this I will put a little bit of the meat mixture in the bottom of the baking pan, then place the biscuits on top, followed by the rest of the meat mixture. It was a bit messy to try and mix the dough in the skillet. It was very tasty and fast. Thanks a bunch will make again!