Directions
In large bowl, mix salad ingredients.
In small bowl, mix dressing ingredients with wire whisk until blended.
Pour dressing over salad; toss to mix.
Cover and refrigerate at least 4 hours to blend flavors.
Most Helpful
Very fresh, healthy recipe, perfect for summer picnics or potlucks. Made more dressing than was called for. Next time will add a tad more vinegar and maybe some parmesan to round it out a little more. Will definitely make again, thanks so much!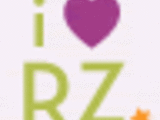 On a hot summer day in Eastern Maine, where hardly anyone has air-conditioning because it just doesn't stay hot that long, the last thing you want to do is turn on the oven! This was the perfect solution: hearty and filling, with plenty of crunch provided by the peppers to go along with the creaminess of the beans. We sprinkled a little grated sharp cheddar cheese over the the top of each serving, just to add a little something (maybe next time pepper jack!). Addendum (substitution option): the second time I made this, I used one 19 ounce can of black beans (instead of 2 15 ounce cans) and added 1/2 pound of ham cut into small cubes. I also upped the dressing a little (4 tablespoons rather than 3, etc.). Great stuff!