Prep 20 mins
Cook 10 mins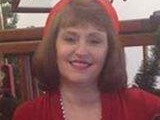 Of all the places to find a recipe, this one actually came from a "People" magazine! This is definitely a first. However, this is super easy to make, my family loves it and the taste is "perfecto"! It makes for a quick lunch or even a dinner with rice on the side. While this recipe makes only two wraps (serving for one), it's very easy to double or triple this recipe. Also, I put the cooking time on the "high" side. As you get quicker in making these, obviously the time will drop. One last note, I've copied the recipe exactly as it appears in the magazine. The only thing that I do differently is I don't put the lettuce on until the very end. This way the lettuce stays cool and crisp. YUMMY!
Directions
In a hot skillet arrange 2 tortillas and top with cheeses, lettuce, bacon and salsa.
Cook until heated through, then transfer tortilla to a cutting board with a spatula.
Heat turkey in a skillet until hot and add to top of sandwich.
Roll tortilla into a cylinder and cut in half on the diagonal.
Secure rolls with toothpicks and serve.
Reviews
Most Helpful
The flavor on these were good, but I had a little trouble with the tortilla. You have to make sure that the tortilla doesn't start to brown, otherwise it will be tough to roll, cracking and breaking. Next time I might just try heating it a bit in the microwave and then adding the lettuce and sour cream. That way, it is warm, but the browning isn't a problem.

Great recipe, thanks so much for sharing!! It seems quite flexible. I cooked a bit of chicken and shredded it instead of using the turkey. I had no lettuce, unfortunately, and used real bacon bits, but they were still soo tasty! I served them with sour cream for dipping.