Mesa Grill's Spicy Bloody Mary
Bev I Am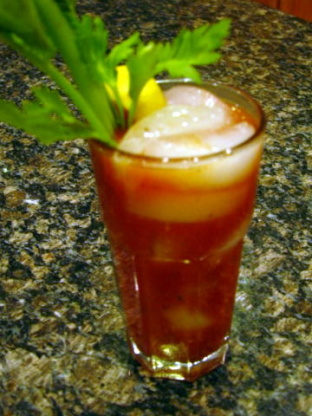 Who doesn't like Bobby Flay?

i left out the jalepenos but i believe i will indulge next time! this cocktail is quite refreshing! i had celery seed instead of salt so i did a pinch of each...soooooo good!
Combine all ingredients, except celery spears, in a small pitcher.
Pour into large glasses filled with ice and garnish with celery spears.