Debi9400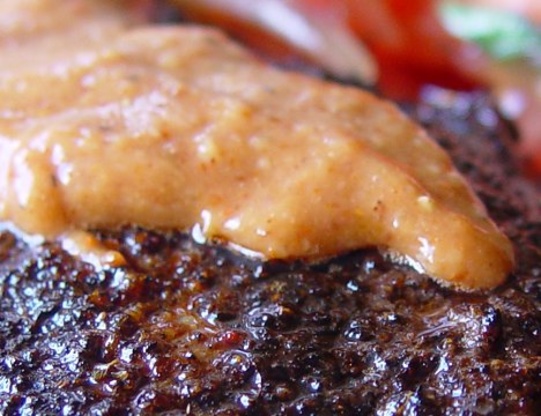 This is a wonderful steak sauce from Bobby Flay's Mesa Grill cookbook. This sauce goes with Spice-Crusted New York Strip Steaks With Mesa Grill Steak Sauce or you could use it with other cuts of beef, chicken or pork. You can make it ahead of time and keep it in the refrigerator until you need it. Enjoy. Prep time includes refrigeration time.

For those that love a spicy sweet sauce - you'll rate this recipe a 5. For us, even though I cut out the honey and the maple syrup, it was still too sweet. Has wonderful flavours though so I will be trying again but maybe using a thick tomato sauce rather than ketchup. Great combination with recipe #301225
Whisk together the ketchup, horseradish, honey, mustard, maple syrup, Worcestershire, and ancho powder in a small bowl until combined, and season with salt and pepper.
Cover and refrigerate for a least 1 hour to allow the flavors to meld.
Bring to room temperature before serving.
The sauce will keep for up to 2 days in the refrigerator stored in a tightly sealed container.