Meringue Pie in a Lemon (Individual Servings).
Gatorbek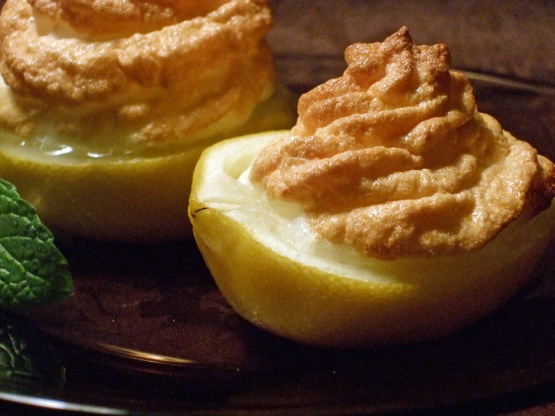 ohhh what a terrific twist on lemon meringue pie. individual servings that look as pretty as it tastes great. Recipe from chef ross burden. Of course you can increase this easily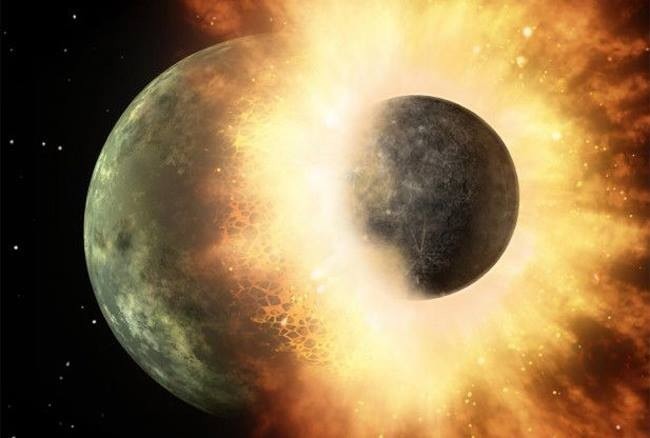 Top Review by 2Bleu
This makes 6 unique and delicious lemon desserts. They are a wonderfully cute, very lemony, and a delicious dessert. However, we would change a few of the amounts as follows: 3 lemons and using the juice of two, 1/3 cup sugar (in filling), and 1 lg egg white which makes plenty of meringue. This recipe is absolutely divine, and if you love lemons as we do, it is a must try! Thanks Marra, for another keeper. :)
Preheat the oven 200C/400F/Gas 6.
Place the lemon juice, sugar, arrowroot and butter into a small saucepan over a gentle heat and whisk until thickened.
Pour the lemon mixture into the emptied lemon half.
Place the egg whites into a bowl and whisk until stiff. Add the sugar and whisk again until the mixture forms stiff peaks when the whisk is removed.
Top the filled lemon half with the egg white mixture and place onto a baking sheet. Place into the oven to bake for ten minutes, until set and golden brown.