Meringue from Powdered Egg White
Irismay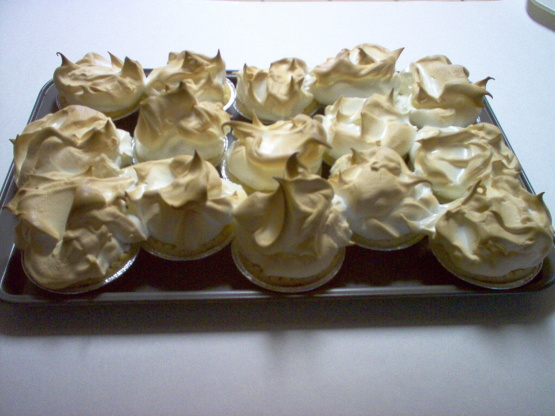 For 1 large or 2 small pies

Easy and delicious! I no longer make traditional meringue because of the raw egg issue, and using egg white powder makes it SO simple. Used with Recipe #166182 and should have halved the recipe as it really does make enough for 2 pies, but instead we had mile high meringue. Yum! Thanks, Dorel, for sharing the recipe!
Preheat oven to 400°F.
Blend 1/4 cup sugar and egg white powder in a mixer bowl.
Add water and mix on low-medium speed 3-5 minutes until smooth.
Scrape bowl.
Beat on high speed, gradually adding remaining sugar and vanilla.
Scrape bowl.
Beat until meringue is stiff but not dry. Spread over hot pie filling; seal to edges of crust.
Bake about 10 minutes until meringue is browned.