Meow's Healthy Tomato-Mushroom sauce (WW)
Bergy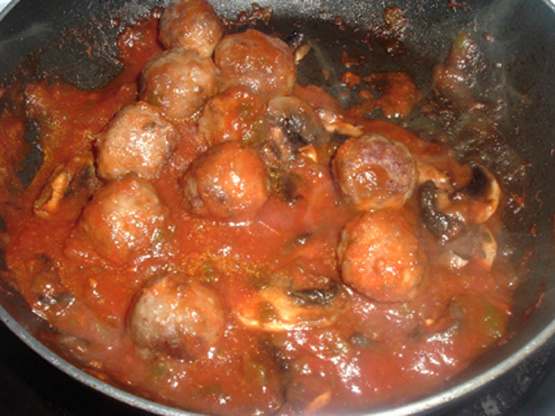 This is my healthy recipe for marinara sauce. I use it is a dipping sauce and i also use it for pasta dishes. I LOVE IT! You could add fresh oregano, too, if you wanted, as well as some fresh black pepper. (WW: I think this is about 1 point/cup. The only thing that has points in this recipe is the stewed tomatoes, and those are 1 pt/ cup.)
Thanks for posting :) I have made this a lot in the past since it does not need oil. I prefer the taste of fresh mushrooms though and usually use 1-2 cloves of garlic depending on the size. Depending on my mood and contents of the fridge I also add other veggies like zucchini (sliced using cheese slicer), peas, carrots, sweetcorn...
Saute garlic in nonstick cooking spray over low to medium heat.
Once garlic is tender, add mushrooms and tomatoes.
Mash tomatoes as the mixture becomes more sauce-like, about 10 minutes.
Add basil close to the end of cooking time.
You'll know when it's done!
This is fantastic with whole-wheat pita triangles toasted in the oven with nonstick cooking spray!