Memphis Sweet Potato Fries
gailanng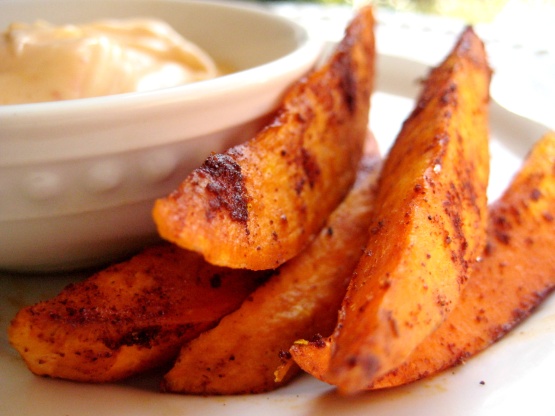 I got this from the food network website. These are amazing. I didn't cut them in the slices like fries I cut them in thin slices.
Preheat oven to 425 degrees F.
In a large bowl, mix together olive oil, paprika and cinnamon. Toss the potato strips into mixture, to coat well, and spread onto baking sheet in a single layer. Sprinkle with salt and brown sugar.
Bake for 30 minutes, turning every 10 minutes.