Boomette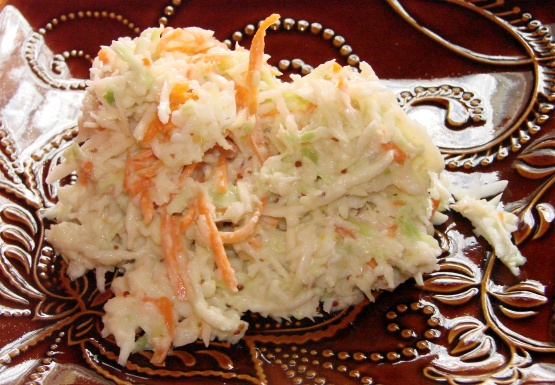 I was just down in New Orleans and had this in a restaraunt. I loved it and hope you do too!
Place cabbage, carrots, bell pepper, and onion in large bowl. Toss thoroughly and set aside.
Mix all of the remaining ingredients in another bowl. Pour over cabbage mixture. Toss well to coat.
Refrigerate, covered, at least 3 hours. Bring to room temperature before serving. Enjoy!