Bayhill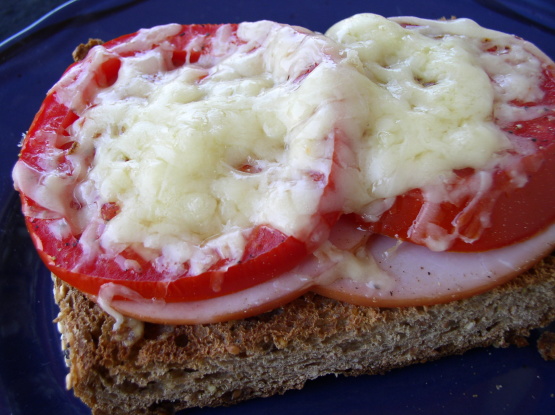 A Cooking Light take on the classic Croque Monsieur. Sounds delicious.
This open faced sandwich made a very yummy light lunch. The combination of flavors were perfect. I used a hearty, multi seeded European artisan bread which stood up well to my very juicy home grown tomatoes. Thank you for sharing this delicious recipe. **Made for 2015 Culinary Quest (Quebec Canada) for Munching Minions
Preheat broiler to high. Place bread in a single layer on a baking sheet; broil 1 1/2 minutes on each side or until lightly toasted. Spread 2 teaspoons mustard blend on each bread slice. Top each serving with 2 bacon slices, 3 tomato slices and about 3 tablespoons cheese. Broil 3 minutes or until cheese melts.