3 Reviews
ABSOLUTELY DELICIOUS!!! I admit the only seasonings I had were a Lemon Herb seasoning mix that I heavily blended with a lower calorie mayonnaise. I blended it well and spread it generously on the filets, and OMG INSTANT HIT! You'll love it.
This came out fantastic; we loved it.
Sorry I didn't take a photo.
Rita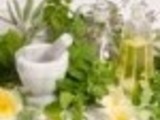 Yummy! I wish more folks would give convection times and temps! Thx. for yet another great recipe.
Melt-In-Your-Mouth Salmon Fillets (Convection Oven Method)