Melt in Your Mouth Pork Tenderloin
Marinating this meat overnight is the secret to this melt-in-your-mouth roast pork. If you're a pork lover, this is the recipe for you! Try it once and you'll do it again and again.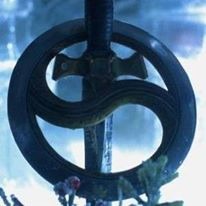 What can I say.....WOW! This pork tenderloin was absolutely delicious and the sauce really added a wonderful flavor to the meat. The whole family enjoyed it and I'll defintely be cooking this one again. I didn't cook it 3 hours though. After the first hour at 325 degrees, I turned the oven up to 350 and it was done at the end of 2 hours. Thanks for a wonderful recipe!!
Place pork in marinade, turning often to make sure meat is completely exposed to the mixture.
Place meat and marinade into roasting pan in a 475°F oven for 15 minutes.
Lower temperature to 325°F and cover with aluminum foil.
Cook for 3 hours.
Remove meat from roasting pan to a platter and allow it to rest 1/2 hour before slicing and serving.
For the Gravy: Dissolve corn starch in water and add the ingredients for the gravy (above) to the juices left in the roasting pan.
Heat on stovetop, on medium heat and stir until it thickens.
It's ready to serve with stir fried mushrooms, broccoli, red sweet pepper, cauliflower and carrots!