Mel's Russian Chicken Dish
MsSally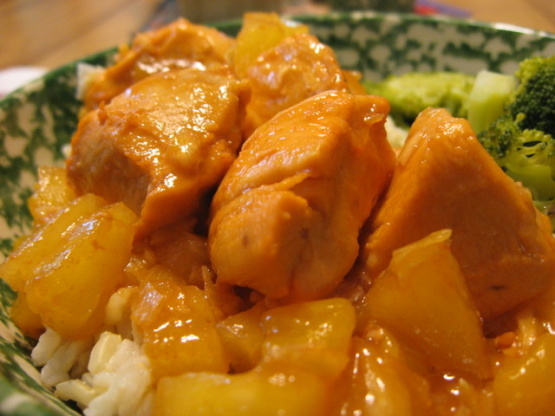 A different version of sweet and sour chicken which includes some fruit as a nice surprise. I was not sure of the ounces in a package of the onion soup mix, but it is one envelope of dry mix. It has always been a hit in our family. I hope yours will enjoy it too.
Preheat oven to 350 degrees.
Spray a casserole or baking dish with non-stick cooking spray.
Place chicken breasts in dish.
In 4 cup measure or bowl, mix together onion soup mix and water.
Add to soup mix, the marmalde and russian dressing, mixing well.
Pour dressing mixture over chicken.
Bake for 30 minutes or until chicken reaches internal temperature of 180 degrees.
Serve over brown rice or cooked noodles.