Melon Balls With Rum and Lime
An_Net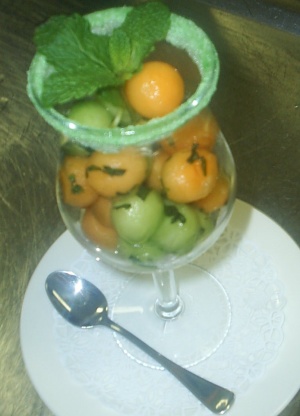 Dress up melon balls with a flavored syrup. Requires 3 to 5 hours of chilling.
In a small saucepan, mix the sugar and water.
Bring to a boil, reduce the heat and simmer for 5 minutes.
Add the grated lime peel and cool the mixture.
Add the rum and lime juice.
Pour syrup over the melon balls.
Chill covered, for 3 to 5 hours.