Melon and Raspberry Compote
Derf2440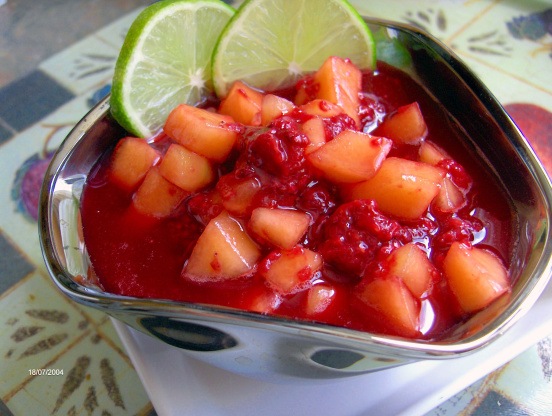 This compote is equally good on beef or served over icecream with a blob of sour cream or whipped cream. from Cooking Light, (sour cream and whipped cream not recommended by Cooking light, of course it adds calories etc.!!!!)

This is really good, and I liked it alot. The ingredients really blended well together. It tastes better when it still warm than it does after being refrigerated for several hours.
Combine first 5 ingredients in a medium bowl, toss gently.
Cover and chill.
Garnish with lime slices, if desired.