Melody's Amazing Bean Dip
Prep 15 mins
Cook 10 mins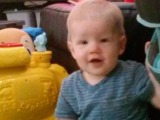 This is an amazing bean dip, that I have made for my Craft Night get-together. There is never any left to take home.
1 (10 ounce) canfat-free refried beans
1 (12 ounce) jar chunky salsa, mild flavor
1 (12 ounce) packageshredded taco cheese
2 cups shredded lettuce
1 (12 ounce) container sour cream
1 jalapeno pepper (seeded and chopped)
Directions
Preheat oven to 350 degrees.
Spread evenly 1 can re-fried beans onto bottom of 8" x 11" baking dish.
Sprinkle ½ of your shredded Taco cheese package onto the re-fried beans.
Bake for 10 minutes or until cheese is melted.
Do not over heat the re-fried beans.
Cool for 30 minutes and then add the 2 cups of lettuce onto the top of the melted cheese.
Mix in your 1-chopped jalapeno pepper for an extra added bite.
Add chunky salsa on top.
Note: you can mix the chunky salsa and the chopped jalapeno pepper together before adding.
Add 1 container of sour cream on top.
Sprinkle the rest of your Taco cheese on top of sour cream and refrigerate until ready to serve.
Serve with Restaurant Style taco chips.
Most Helpful
This was a very easy and quick dish to prepare...I zapped mine in the microwave that way I didn't have to heat up the oven...the only reason I gave 4 stars instead of 5 was that the lettuce wilted and became soggy...I think the beans dish needs to cool off before adding the lettuce in step 6...otherwise it was very tasty...I cut the recipe in half and it worked great...served with both tortilla chips and fritos...thanks for posting the recipe...=)