Bergy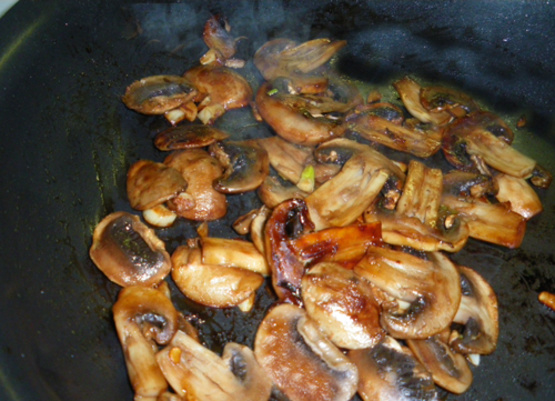 A lower fat appetizer or snack. Very sweet and, well, mello. Use just enough cooking heat to evaporate the liquids.
warm olive oil in skillet.
add garlic and warm garlic in the oil.
add mushrooms and toss with garlic and oil- this will be dry looking.
add chicken broth (I used one ice cube size portion of broth).
Toss and heat mushrooms and broth until the pan is again dry.
Add balsamic and toss and heat until nearly all liquid is absorbed.
Let cool and sprinkle with a bit more balsamic vinegar.
Coarse salt and fresh ground pepper to taste.