Melissa's Chicken Tortilla Soup
DuChick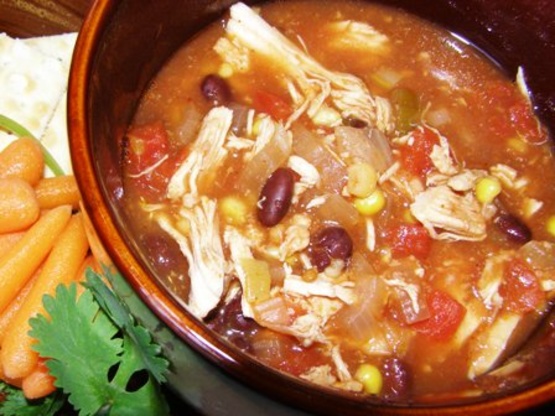 These measurements are not exact. It's a crockpot recipe, so add extra of what you like and less of what you don't!

Mmm, mmm good, Melissa! I decreased the measurements by 1/2, except for the garlic which we all love here. I'd suggest adding salt to taste. Some of my family added sour cream and shredded cheddar to the top too. I loved the simplicity of pulling this together, plus it's healthy! Now... to hide the leftovers for my lunch tomorrow! MERP'd for Fall 09 Pick A Chef.
Put all ingredients in a crock pot and cook on high for 4 hours.
30 minutes to 1 hr prior to serving, remove chicken and shred; then add back to the soup.
Serve with corn tortilla chips.