Melanie's Mock Angel Food Cake
haverman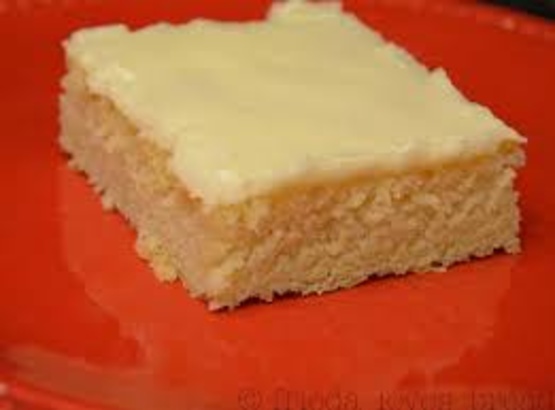 This cake is the one my hubby requests for his birthday. It is chewier than regular angelfood cake, but we enjoy the texture! The frosting is what makes this cake, though.
Mix sugar and cake flour with boiling water and put in the fridge to get really cold.
Beat egg whites until foamy, add baking powder, cream of tartar and almond flavoring.
Fold this mixture into the cold cake mixture and bake in a 13x9"pan, ungreased, until done at 350°.
Check at 30 minutes, then at 10 minute intervals thereafter.
(my first one took around 35 minutes, I believe) When the top is golden brown, it is done.
To make the frosting, simply mix all the ingredients together using enough milk to make the mixture the texture you like.