Mediterranean White Bean Salad With Balsamic Caramelized Onions
White beans, caramelized onions, mushrooms marinated in balsamic vinegar, sun dried tomatoes, and artichoke hearts combine for a sweetly flavorful salad that can be served warm or cold. It was a hit with my toddlers too!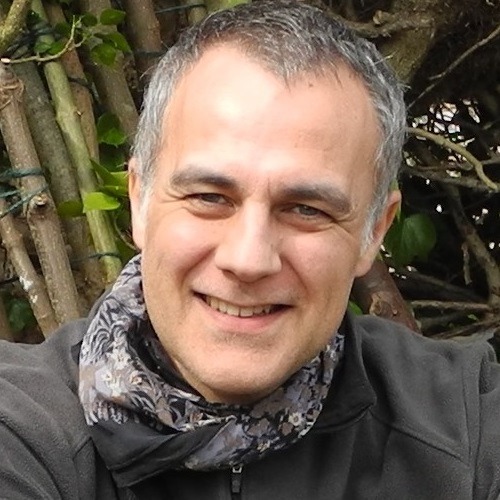 Very nice recipe, exceptionally well detailed (see section about cooking the onions and the mushrooms). I replaced the garlic by lemongrass and the basil by coriander and I got a tasty Thai variant!
Marinate mushrooms in balsamic vinegar and set aside while preparing other ingredients.
In large pot, add white beans, sun dried tomatoes, basil (if desired), and artichoke hearts. Oil from sun dried tomatoes should be sufficient to keep mixture from sticking to the pot. Cook on low heat while carmelizing onions.
In a frying pan, add peanut oil and cook on medium-high heat for a minute or two until oil is heated to desired temperature (when the fat begins to "ripple").
Add chopped onions and stir to coat with oil. Add a pinch of salt to absorb water from onions and to speed up caramelizing.
Continue to stir the onions. Onions will begin to stick to the pan a bit (which is good) and will begin to darken. If the onions are sticking too much, add a small amount of water to deglaze. Keep stirring.
Continue the deglazing process until onions are a deep, rich brown. Adjust heat if onions seem to be cooking too fast, starting to burn rather than brown.
Add garlic to onions (if desired) and cook for an additional minute only (garlic will become bitter if overcooked).
Drain balsamic marinade from mushrooms into the frying pan with garlic and onions. Also add the raw sugar. Cook over a medium heat for a few additional minutes, stirring frequently, to completely dissolve sugar. Add marinated mushrooms and continue cooking for 2-3 minutes until mushrooms are well heated.
Add onion/mushrooms mixture to the pot of white beans, sun dried tomatoes, and artichoke hearts. Simmer for several minutes to allow flavors to combine.
Serve hot or chilled.