Mediterranean-Style Marinated Fish (Or Chicken!) Fillets

This is adapted from a recipe that came with some Penzeys spices I got as a wedding gift. It is fabulous. Cook time includes maximum possible marinade time. I think some feta sprinkled on top would be wonderful.
Directions
In a shallow bowl, mix oil, vinegar, pepper, basil/thyme and garlic.
Coat both sides of fillets.
Break bay leaves into 3-4 pieces, press onto both sides of fillets.
Cover with plastic wrap and refrigerate at least 1 hour or overnight (overnight is better!) Remove bay leaves and discard extra marinade.
Sprinkle with salt and cook over medium high heat in large skillet (nonstick is best).
For example: a thick cod fillet will need about 4 minutes per side, thin long fillets 2-3 minutes/side.
Drippings in the pan are great on pasta--deglaze pan by adding a bit more red wine vinegar (or just WINE!) and toss with freshly cooked (not rinsed!) warm pasta.
Reviews
Most Helpful
This marinade is wonderful! I used it on chicken tenders, so I tripled (!) the recipe since I would have so much more area to cover. Next time I will not triple the olive oil!! Maybe one extra Tablespoon would do it. Regardless, it was great. I fried polenta medallions in the remaining marinade, and served them and the chicken (the feta on top is such a great addition) with some grilled zuchinni. Fantastic! Thanks so much for sharing this. Updated to add that since I used tenders I marinated for less than an hour and it was still great. Looking forward to finding out what the marinade is like on fish!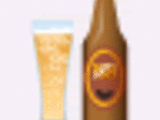 I marinated a mahi mahi fillet for 24 hours and it was just terrific. I didn't have enough "sauce" for pasta but I did use it over the fillet. This marinade is amazingly flavorful and I highly recommend it. The feta was the perfect finish. Dh remarked three times how good the fish was.