Mediterranean Salad With Grilled Chicken Breasts
Prep 15 mins
Cook 45 mins

From Pam Riesnberg, Home Appetit, from a cooking class that I took. It was wonderful-there is short marination for the chicken and it is grilled on a stove top in a grill pan and the salad and dressing are easy to assemble. This would be nice for a luncheon or a party.
2 lbs boneless skinless chicken breasts, pounded

For the Marinade

1 lemon, juice of
1⁄4 cup olive oil
1 teaspoon ground cumin
salt, to taste
pepper, to taste

For the Salad

2 heads romaine lettuce, shredded
1 cup cherry tomatoes, halved
1 cup cucumber, diced
1 cup red onion, chopped
2 carrots, shredded
2 cups pita chips, plain

For the dressing

1⁄2 cup extra virgin olive oil
1 lemon, zest of, and reserve
1⁄4 cup lemon juice
1 tablespoon Dijon mustard
2 tablespoons honey
2 tablespoons fresh dill, chopped
salt, to taste
pepper, to taste
Directions
Combine marinade ingredients in a bag or glass dish and add the chicken to marinate for 30 minutes.
Grill about 5-6 minutes per side or broil 6-7 minutes per side; When slightly cooled, slice chicken breasts on the diagonal and set aside.
Make the dressing by combining all ingredients except for the oil and then slowly whisk in the oil, taste and adjust seasoning and set aside until ready to eat.
In a salad bowl, combine all the greens and vegetables and pita chips with chicken and toss.
Whisk the dressing and add to the salad and toss more and serve immedietly.
Reviews
Most Helpful
Delicious!!! I made this tonight. I only made half of the dressing & that was plenty. The dressing had such a nice lemony flavor. It was also pretty easy to make, which is always a plus. This is definitely a keeper since it is one of only a few recipes that the whole family likes.
This was a lovely salad, packed with flavor. I especially loved the dressing and will definitely be making that as a staple to have in my refrigerator. Yum! The chicken had a great flavor, too, due to the lemon & cumin. This served as a wonderful, fairly quick, weeknight meal for a family of 4. Thank you!!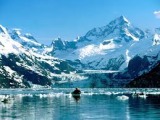 Mmmm, lemony! Even the chicken was lemony hot off the grill! I did appreciate a dressing without garlic since I make my salads in the morning to take to work to eat at night and fresh garlic has too much bite after sitting that long for me. A little of the dressing goes a long way, so you should have leftovers for tomorrow. I also added shredded radish for no reason. Thanks for posting.