Parsley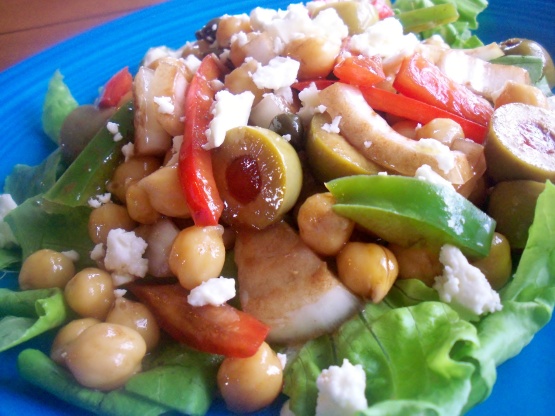 My family just loves this bean salad. It provides a protein source for my vegetarian daughter and my omnivore husband likes it as well. I've adapted it from a recipe in Chatelaine Food Express, Quickies 2

Fantastic salad. The chickpeas make it filling enough to be a complete meal. I made this according to the recipe and included the optional capers and added some sliced onion. Simple but great. Thanx!
Whisk together the olive oil, vinegar, mustard, garlic, salt and pepper.
Add the remaining ingredients.
Gently fold together until evenly coated.
Serve over greens.