Derf2440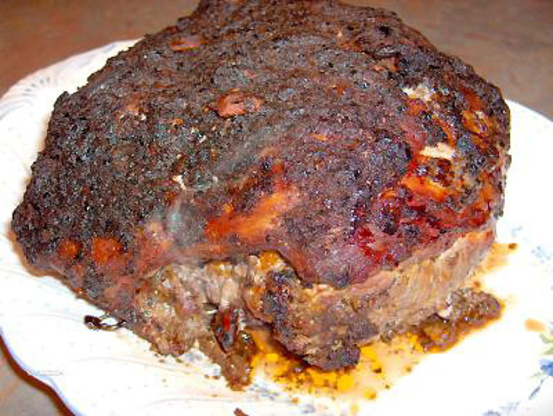 Fragrant roast of lamb. easy preparation and very tasty.

Wow! Only change I made was to cook at 140C/280F for 4 hours which I think really suited the recipe in my oven with a top element that otherwise may have burnt it a bit. I loved the blend of spices and hint of chili, I added a few potatoes during cooking and baked those along side and they soaked up the wonderful flavors really well.
Preheat the oven to 350F, lightly oil a shallow roasting pan.
In your blender (food Processor), with the metal blade blend the olives, garlic, spices and oil.
Blend until almost pureed.
Smear all over the lamb leg, place roast in the pan and roast for apprx 1 hour (apprx 20 minutes per lb.) or until the internal temp reaches 155F.
Let it rest for 10 minutes before carving.