Mika G.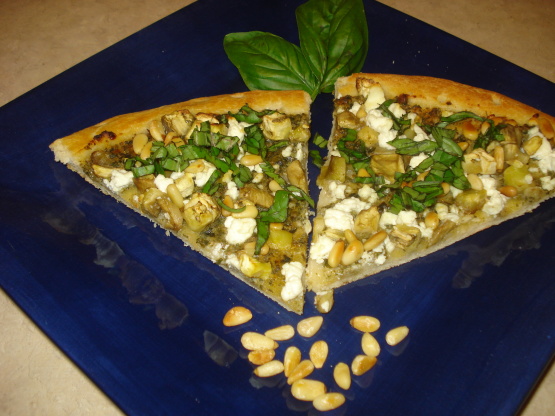 My type of pizza. No tomato sauce on this one- it is replaced with pesto, and topped with eggplant, feta, and basil. Raley's

Very tasty. DH and I enjoyed it, the kids not so much. Did this on greek pita. Came together very quickly. Thanks.
Place eggplant in a microwave-safe bowl with water and salt. Cover and microwave on High for 5 minutes or until tender; drain and set aside.
Spread pizza crust with pesto, then top with eggplant, cheese and pine nuts. Grill over indirect heat for about 10 minutes or until cheese is melted and crust is crisp; top with basil.